ChikuChikuCAFE - Hedgehog Home & Cafe -
Healing cafe - Magical world of fantasy by adorable hedgehogs and cutie little dollhouses
ABOUT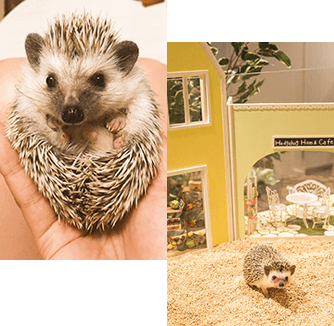 2 minute walk from Shibuya Station and you will be bewitched by cute hedgehogs !
ChikuChikuCAFE (Hedgehog home and cafe)
Hedgehogs will welcome you in the lovely dollhouse rooms such as a kitchen, a dining room, a bedroom, a garden and a Japanese-style room, etc.
Enjoy yourselves taking pictures of them, feeding them, and touching them!